2013 was a rather insane year for me. I had some incredible opportunities and plenty of dreams came true. I don't want to waffle on so I'll narrow it down to these five highlights, in no particular order:

1 - Reading Festival
When I first attended Reading in 2006, I watched the photographers in the pit going about their business, thinking to myself how they had the best job in the world. I never would've thought I'd be shooting it myself one day. Being able to shoot on the stage was an added bonus. Thanks to Mallory Knox and We Are The In Crowd for inviting me along for this one!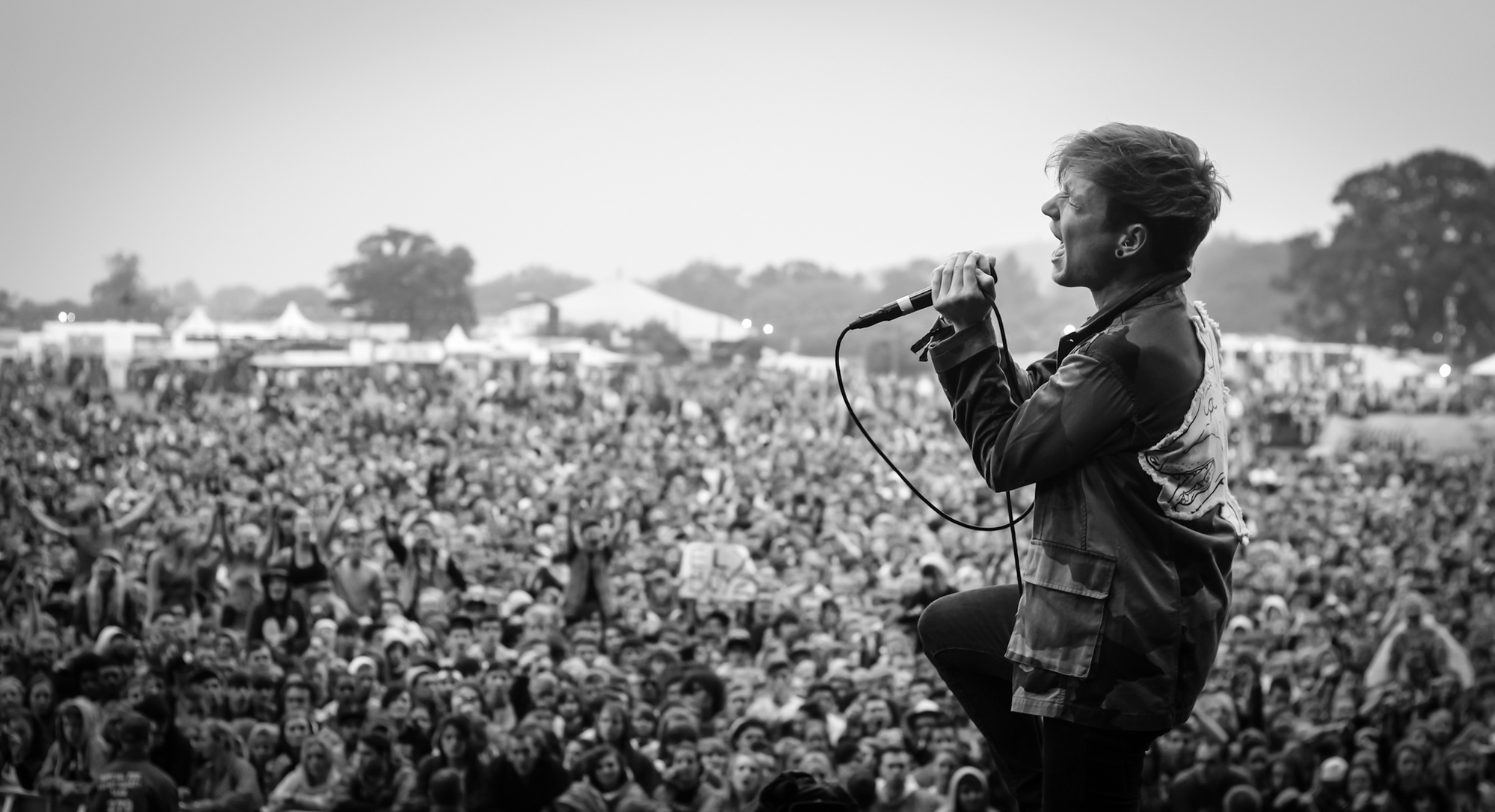 2 - We Are The Ocean - Live at Middle Farm Studios
I've worked with WATO plenty of times now, but this was something very special indeed. Spending a week at Pete Miles' studio down in a beautiful part of Devon documenting the creative process of recording an album was something I felt blessed to be a part of. I was rather happy with the resulting video too! As the icing on the cake, the band decided to use one of my photos for the cover of the album!
3 - Airbourne Tour
Just as I thought my 2013 was easing to an end, I was asked to join Airbourne on tour in December to capture their whirlwind live performances and document their more closely guarded personal side. Joel certainly kept me on my toes - I had fun chasing him around each venue every night, pushing my way through the audience in his wake while doing my best to keep the camera focused on target! Getting absolutely soaked in beer at the end of each set was also a good laugh. Crowd members on the barrier certainly looked amused by me licking my camera clean.
4 - You Me At Six acoustic session at Gibson Studios
I've been a fan of YMAS for a long time now - many drunken nights have been spent singing along to their songs with friends, so to have the chance to work with them in such an intimate setting was a real pleasure. The shoot was incredibly casual and the guys nailed both of the songs we did in one take. If only all shoots went so smoothly!
5 - Shooting for Monster Energy
One of my aspirations when I started taking photography seriously was to shoot for Monster. I've always admired the brand and appreciated the various sports and events they sponsor, so I was really excited when they approached me to shoot for them this year - one of my favourites being a live show by The Bloody Beetroots. I'd never heard them them before but I was blown away by their live performance! The lighting was a photographer's dream and the band put on a great show. I hope I have the opportunity to work with Monster again in 2014!

—
Special thanks go out to all the bands, publications and clubs who've given me the chance to shoot for them this year, especially We Are The Ocean, Mallory Knox, We Are The In Crowd, The Howling, Deaf Havana, Sleeping With Sirens, Orchard Hill, Airbourne, Piper Saint, Burn So Bright, All Time Low, You Me At Six, Ourzone Magazine, Uprawr, Face Down, Project Mayhem & Voodoo. Here's to 2014 - Happy New Year!