2017 marked my 6th year of being a freelance photographer and I decided at the start of the year to mainly focus on esports photography, a decision which seems to have paid off. I shot a total of 38 gaming events which must be some sort of record, and became the first UK photographer to shoot an event in the USA. It's been a wild ride and I spent most of the year in airports and hotel rooms, but I wouldn't change it for a thing!
Here's a selection of my personal highlights:

Winning the Esports Photographer of the Year Award
Being nominated for Esports Photographer of the Year for the second year in a row was a huge honour, but to win the award this year really topped things off. I put my heart and soul into every one of the 38 esports events I shot and learnt a huge amount. I'm a strong believer that if you're a good person and you work hard, good things will come, and the trophy sitting on my shelf at home reassures me that I am doing the right thing!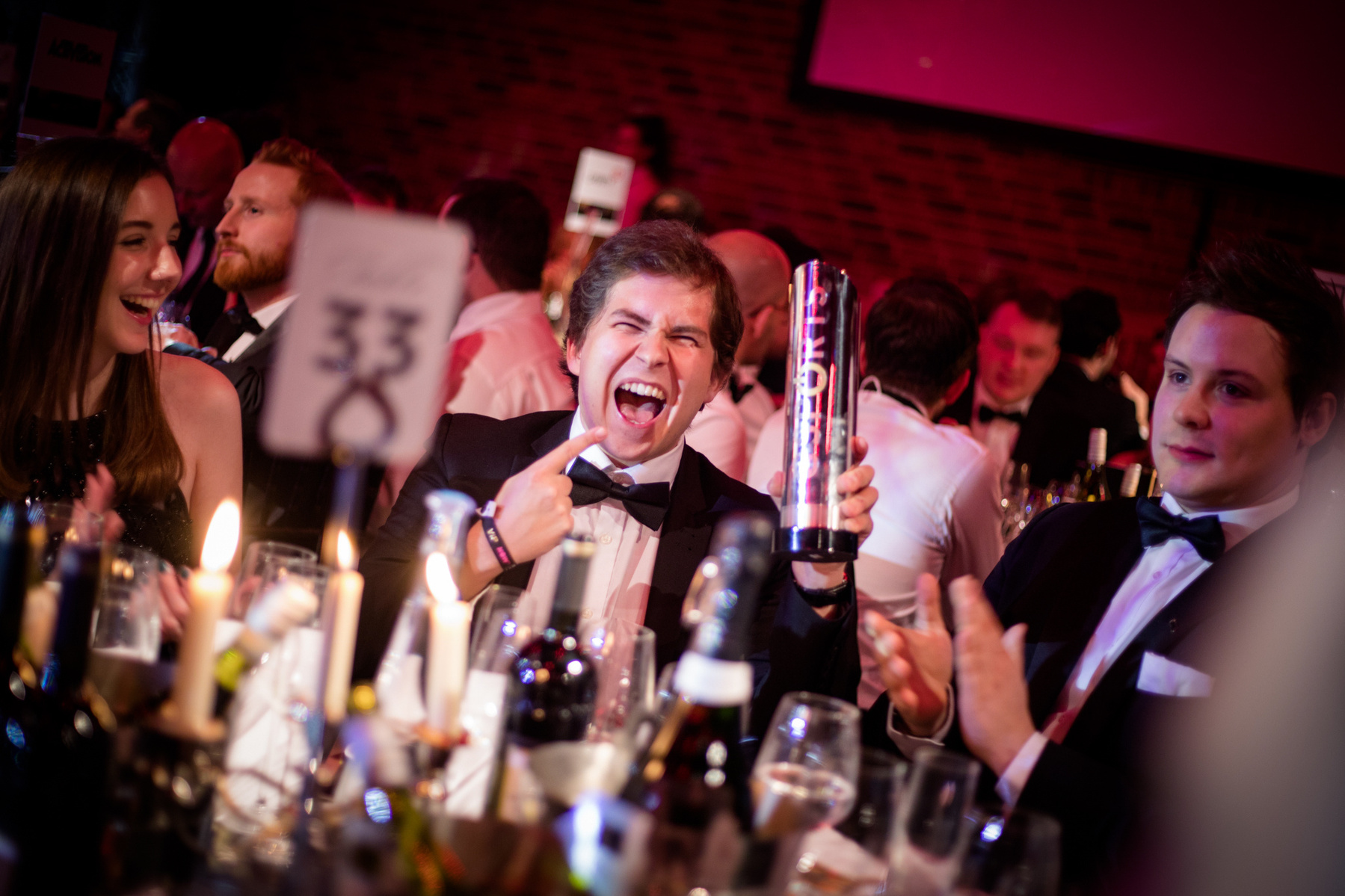 Gears of War Esports
I honestly believe that Gears of War has the most passionate players in the esports world. I've never heard such incredible trash talking on stage, these events really are a joy to photograph. I've been lucky enough to shoot multiple Gears of War events this year in locations such as Las Vegas, Dallas, Atlantic City and Paris. Atlantic City was particularly special for me as it was my first ever esports event in the USA! There are big plans for Gears Esports in 2018 and I'm incredibly excited for it!
Gfinity Elite Series
A large part of my year was occupied by the Gfinity Elite Series in London. This is a new esports league spanning multiple games which launched in the UK this year, and kept me busy for 18 weeks across two seasons. The new Gfinity Arena looks absolutely incredible and it's a real pleasure to shoot there. Working with the same teams and players week after week meant that I could build up a good relationship with them which meant good photo opportunities were easier to come by! I'm very much looking forward to season 3 starting in 2018.
Airbourne - It's All For Rock 'n' Roll
Over the last 3 years I've been working on a documentary project for an Australian rock band called Airbourne. It's been a long and gruelling process, but this year the documentary was finally released as a bonus DVD with the band's latest album. I'll never forget the crazy moments on tour, and my camera will never be clean of all the beer it ingested. It's available as a bonus DVD included with the Diamond Cuts album, or can be viewed online for free below!
F1 Esports Series
This year Formula 1 launched a new F1 Esports Series. The first event took place at the Gfinity arena in London, and I was fortunate enough to be invited down to photograph the event! The stage looked incredible and the drivers were sat in custom racing seats made by Playseat. The top 10 drivers from this event were given the opportunity to compete in the Final which took place at the Yas Marina Circuit in Abu Dhabi during the final race weekend of the F1 season! As a huge fan of F1 and racing games, I hope this series continues in 2018.
Halo Championship Series Wembley
This event was definitely one of my favourites of 2017. 343 and the Halo team are always a pleasure to work with, they care so much about the game and the community which is great to see. This event took place within the Wembley Stadium complex; the room I was editing in was actually a corporate box which looked down onto the pitch - editing with a view! There was a great atmosphere at this event and everything just seemed to come together, I'm already looking forward to the next HCS event in London in 2018!
Eurogamer Expo
One of the best and biggest gaming events in the UK is the annual Eurogamer Expo which takes place at the NEC in Birmingham. This year ESL had the biggest show footprint in EGX history which was a sight to behold! They had two huge stages and various booths which I was tasked to cover. Multiple esports were featured on the stages including CS:GO, League of Legends, Rainbow Six Siege, Pokkén Tournament and Splatoon, so there was plenty to keep me busy!
ECS London
I've seen plenty of music gigs at Wembley Arena, but never an esports event, so when Turtle Beach asked me to cover ECS for them I was very excited! The entire arena was packed out and the crowd were shouting and cheering the entire time, which goes to show just how big esports is getting! The atmosphere was incredible and I had a great time shooting this event. I was asked to focus on Astralis and OpTic Gaming, which made a nice change from having to cover absolutely everything. A particular highlight for me was getting some time alone with Astralis to shoot something a little different from the usual esports images outside under the famous Wembley arches!
If you made it this far down, thank you for reading! I wish you all a Happy New Year, here's to an awesome 2018 for all of us!